No friend is perfect. Some let you down. Some disappear in a crisis. Some say the wrong words in their attempts to be helpful. Some just move on. And yet, as individuals, we need friends to survive and grow; and, as a society we need more civility, respect, and acceptance of differences if we are going to resolve the divide that plagues us.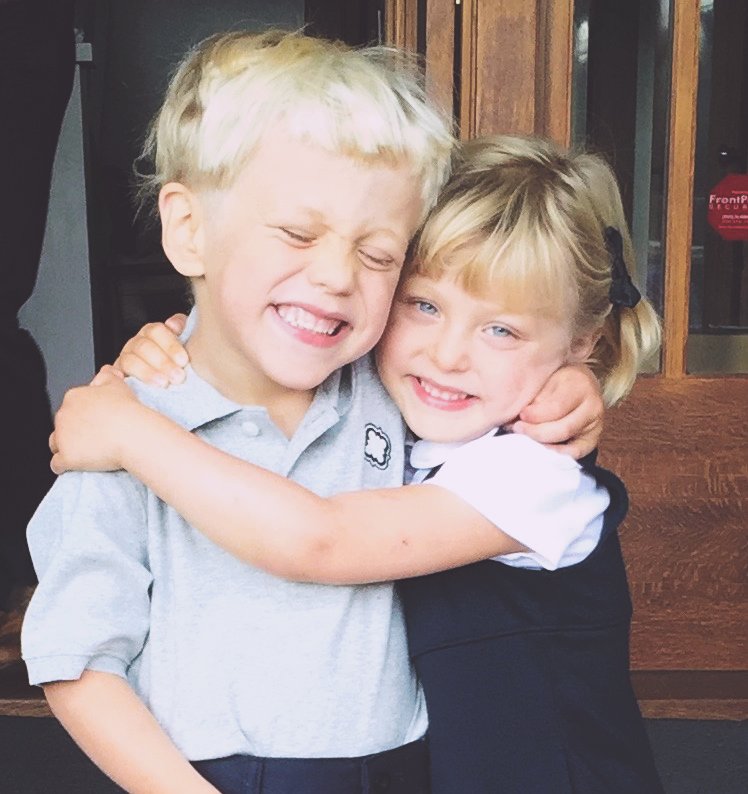 In a recent column, David Brooks said: "The great challenge of our moment is the crisis of isolation and fragmentation, the need to rebind the fabric of a society that has been torn by selfishness, cynicism, distrust, and autonomy." As imperfect as our friends may be, we still need them for love, support, acceptance, forgiveness, and connection. Only through our network of friends can we reweave this fabric that is being ripped apart at the seams.
If you are a regular reader of my posts, you may have noticed that one friend almost always leaves a supportive comment under the tag name Ronny Donny. As it turns out, "Ronny Donny" is a physician and friend who has saved hundreds of lives over the course of his career and has supported me several times when I have had crises in my own life. He recently wrote a wonderful memoire entitled "Imperfect" which reveals some of the flaws and flummoxes of his life. He asked me to write a Foreword for the book – portions of which I will share here:
"Step into the story of a blue-collar kid who grew up in a dysfunctional family, worked his way through Michigan undergrad and Medical schools, did fellowships at Harvard and Mayo, and became a world renowned orthopedic oncologist. It was not a perfect or pretty path. As the title implies, Dr. Irwin's journey was littered with broken marriages, broken promises, broken hearts, and broken addictions. And yet, is an inspiring story of transformation and grit."
"So let me tell you a little about a guy who, in spite of all his imperfections, worked diligently every day in the pursuit of perfecting his craft and saving lives. Ron is a guy I called on many occasions with my minor and major complaints and he has always responded fully and thoughtfully. I have called him when he was on vacation to stitch up a friend's finger, and he was at my door 15 minutes later. I have called him to take a look at a suspicious growth on my wife's hip, and it was off the next day in his operating room. I have called him for advice on 3 hip surgeries and 2 back surgeries, and he graciously reviewed the x-rays and rendered his opinion. In short, Ron is the person you want in your corner if you are a friend with a life changing disruption, a patient with a life threatening disease, or a buddy who just needs to talk."
"His memoire is about a loving guy who pours out his thoughts and feelings in an honest and self-deprecating way. If you want a peek into the heart of a devoted father, you will find this book captivating. If you want to enter the world of a Chief Medical Officer trying to change the way health is delivered, you will find this book fascinating. If you want to crawl into the mind of a world-class surgeon, you will be moved by his personal stories of triumph and tragedy. If you want to gain a deeper appreciation of the struggle with alcoholism, you will want to pick up this compelling confession. If you want to touch the soul of a really good man and be, in turn touched by it, read this book." You can find it on Amazon.com.
So yes, my friend Ron has his imperfections, but he is about as perfect a friend as you could have. And I'm very grateful he is in my life.
Much has been written about friendship. I have always appreciated the Sufi view of relationships as told by Rumi and others. From a Sufi perspective, a friend is someone who leads us to experience love and oneness. In a state of oneness, we don't see ourselves as separate from others. The loss of focus on the self may begin with empathy, grow into a sense of identification with others, and culminate in the experience of oneness. Muhammad Shirin Maghribi, a 14th-century Sufi, wrote this poem about friendship:
That spiritual friend knocked at my door last night.
Who is it? I asked. He answered, "Open the door. It is you!"
How can I be You? I asked. He answered, "We are one,
But the veil has hidden us in duality."
We and I, he and you, have become the veil,
And how well this has veiled you from yourself!If you wish to know how we and he and all are one,
Pass beyond this "I", this "we", this "you."
Being a friend means caring for each other and giving and receiving from each other.
Aristotle was one of the first philosophers to write about the nature of friendship. In his book, "Ethics," he suggests three primary reasons why people become friends with each other: pleasure, utility, and good character. Of these, Aristotle believed that only a friendship based on good character can turn out to be a perfect friendship. According to Aristole, a true friend is one who not only likes us for who we are but also one who wants what is good for us. A true friendship should not be based on ulterior motives.
Here are some wonderful quotes on friendship that enriched my understanding:
Albert Camus: "Don't walk in front of me . . . I may not follow; Don't walk behind me . . . I may not lead; just walk beside me and be my friend."
Elbert Hubbard: "A friend is someone who knows all about you and still loves you."
Friedrich Nietzsche: "It is not a lack of love, but a lack of friendship that makes unhappy marriages."
Bob Marley: "The truth is, everyone is going to hurt you. You just got to find the ones worth suffering for."
Henri Nouwen: "When we honestly ask ourselves which person in our lives mean the most to us, we often find that it those who, instead of giving advice, solutions, or cures, have chosen rather to share our pain and touch our wounds with a warm and tender hand."
Helen Keller: "I would rather walk with a friend in the dark, than alone in the light."
C. S. Lewis: "Friendship is unnecessary, like philosophy, like art . . . It has no survival value; rather it is one of those things which give value to survival."
A. A. Milne, Winnie-the-Pooh: "You can't stay in your corner of the forest waiting for others to come to you. You have to go to them sometimes."
E. B. White, Charlotte's Web: "Why did you do all this for me?" He asked. "I don't deserve it. I've never done anything for you." "You have been my friend," replied Charlotte. "That in itself is a tremendous thing."
Muhammad Ali: "Friendship is the hardest thing in the world to explain. It's not something you learn in school. But if you haven't learned the meaning of friendship, you really haven't learned anything."
Alice Walker: "No person is your friend who demands your silence, or denies your right to grow."
Anaïs Nin: "Each friend represents a world in us, a world possibly not born until they arrive, and it is only by this meeting that a new world is born."
I am deeply grateful for the many friends I have in my life. None of them is perfect, but each is a gift in his or her own unique ways.
In this broken world, we need friends who care about each other, support each other, accept each other, forgive each other, and grow each other. I can handle imperfections from people of good character. We can drop a stitch occasionally and still weave a beautiful fabric in our worlds.
So, my friends, in spite of all our imperfections, we can still strive to be perfect friends for each other. If you are willing to embrace me with all my imperfections, I will happily embrace you. In this climate of demeaning remarks, dark clouds, and vicious attacks, we could use the light, love, and power of friendship. It may provide some sunshine to brighten our days.
This picture of my grandchildren tells it all: the unbridled joy, overflowing love, and beaming innocence of children – my grand-twins in this case. Are there imperfections? Of course. But, to me, they couldn't be more perfect or have a more perfect friendship, and I am overwhelmingly grateful for them. As Qigong master, Luke Chan says, "we simply have to return to baby! So let's change the world one friend at a time – salute their goodness, forgive their imperfections, and embrace their possibilities.
---
Also published on Medium.