I recently visited the Brooklyn Museum to see Judith Scott's exhibit, "Bound and Unbound." It was an amazing exhibition that displayed the chronology and complexity of Ms. Scott's work with innovative sculptures, unique designs, diverse materials, and beautifully blended colors. What made it even more remarkable was her biography.
Judith Scott was born deaf with Down's Syndrome. At age 7, she was placed in a state institution and remained there until the age of 42. Her exclusion from society for 35 years left her essentially comatose. Her twin sister, after a powerful vision at a meditation retreat, removed Judith from the institution and brought her home. She enrolled Judith in a program called Creative Growth, a supportive environment for people with disabilities. Creative Growth treated all of their day students as artists and gave them materials to create whatever moved them.
After a slow and halting start, Judith found her groove. Over her 20 years at Creative Growth, she created an abundant portfolio that is now being exhibited in some of the most prestigious art museums in the country. It strikes me that her life and her work exemplify the power of harmonious inclusion.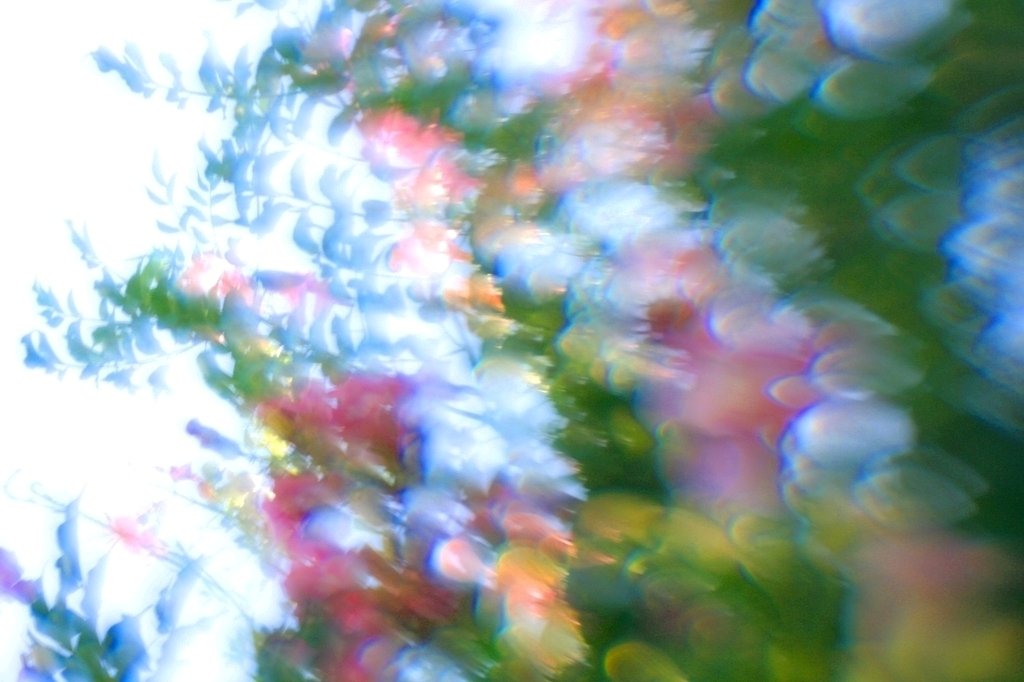 I tell this story because it demonstrates more poignantly than any words I could write the differences between exclusivity and inclusivity. Exclusivity alienates, diminishes, and wastes precious talent. Inclusivity activates energies, sparks passion, and leverages unique gifts. Instead of benefiting from harmonious inclusion, we are suffering from cacophonous exclusion.
Why can't we get this right?
History is an inglorious record of discordant exclusivity.
For a graphic depiction of this phenomenon as it applies to our African American brothers and sisters, watch the movies 12 Years a Slave or Selma. For a deeper understanding of how other immigrant groups have been abused and excluded from opportunities, check out these books:
Italians: Elizabeth Street, Laurie Fabiano
Irish: Pnin, Vlaimir Nabokov
Bohemians: My Antonia, Willa Cather
Jews: Call it Sleep, Henry Roth
Latin Americans: The Brief Wondrous Life of Oscar Wao, Junot Diaz
Indians: Namesake, Jhumpa Lahiri
If one takes even a moment to reflect upon the tremendous contributions these ethnic groups have made, it seems ridiculous that we aren't being more proactive about weaving diverse talent into our social fabric and seeking out ways to be more inclusive.
In my book, The Consciousness Solution, I suggested the only way to solve the problems we are facing today is to elevate our collective consciousness. I proposed the following 7-point scale as a way to evaluate where we are and where we need to be:
7: Enlightened Service
6: Harmonious Inclusion
5: Empathic Love
4: Logical Thinking
3: Tribal Compliance
2: Physical Security
1: Survival Instinct
I described harmonious inclusion as a state in which people experience a complex inter-play of interdependent possibilities. At level 6, people are unified, at peace, awake, and aware. If we see the world through the lens of this level of consciousness, then everyone is nested in their unique organizational and cultural context. History and context and taken into account in each person's life. The implications for seeing and being in the world at this level of consciousness are: world peace, universal health care, ubiquitous prosperity, a healthy environment, and yes, harmonious relationships. Instead, people are devastated by war, marginalized from society, excluded from health care, and cheated out of a fair shot and a fair share while the planet and its species are being systematically destroyed.
On a positive note, there now appears to be a movement toward Inclusive Capitalism.
At the Conference on Inclusive Capitalism on May 27, 2014, over 220 leaders from the worlds of business and finance gathered in London to discuss the future of capitalism and how we can act to make our economic system more equitable, more sustainable, and more inclusive. While this is a hopeful sign, all the words and commitments that came out of that conference will be for naught without an elevation of consciousness. Change begins with a new level of consciousness; it doesn't end there. In our current state, inclusive capitalism is an oxymoron. Capitalism is about maximizing privatized interests whereas inclusiveness is about maximizing community well-being. Capitalism is competitive; inclusiveness is collaborative and interdependent.
Over 30 years ago, Robert Carkhuff laid out the foundations and framework of a new, inclusive capitalism. In his model, documented extensively in over 50 books, the new capitalism is more than the accumulation of financial capital; it is the development of information capital, human capital, organizational capital, marketplace capital, community capital, and cultural capital. These are the real elements of an inclusive capitalism. I still hope, at some point, the business and financial leaders of the world will turn to the real substance of inclusive capitalism instead of making flowery speeches with no models, maps, or processes to advance the idea and without a new consciousness to make it possible.
The importance of harmonious inclusion also applies to our personal lives.
For example, are we open to new ways of looking at life that may disrupt our armored ideology?
In her book Love 2.0, Barbara Fredrickson urges us to see love as a series of warm connections that are not confined to rigid and traditional paradigms. We could also open up to new methods for developing our spirituality. In his soon to be published book, How to Realize Cosmic Being: Energy's Way, Dr. Artie Egendorf describes how to activate and align creative energy. We need to ask ourselves how we can open up to growing physically, emotionally, intellectually, and spiritually—even though it may be disruptive and require effort to achieve harmony.
Ayad Akhtar's 2013 Pulitzer Prize-winning play, Disgraced, brilliantly portrays the difficulties we all encounter when we confront conflicting views of ourselves and others as well as how we integrate new ways of experiencing the world in the light of past history and baggage. In this case, a Muslim lawyer in a Jewish law firm attempts to deny his history and traditions, but is forced to confront different points of view with his white wife, his black law partner, his Jewish friend, and—most powerfully—with himself. The play presents in sharp relief the problem of defining who we are and how we reconcile and integrate our historical roots with our current realities and possibilities.
The challenge is more about the harmony than the inclusion.
It's one thing to support a pluralistic society, and another thing to integrate religious extremists into the community. It's one thing to invite everyone to play their instruments at the same time, and another thing to make melodious music together. It's one thing to open your borders to all comers, and another thing to ensure that everyone wins. It's one thing to open our minds and hearts to new ways of relating, thinking, and being, and another thing to deal with internal conflicts and cognitive dissonance. There is a reason why most of us want to continue to do things the same old way and to operate within the bell curve. Dealing with other people at both ends of the curve is difficult. And personally, removing ourselves from our comfort zones creates tension.
The only way to change ourselves, our societies, and our world is to open up to new possibilities. The story of Judith Scott is a stark but inspiring reminder of what can happen when differences are valued and leveraged instead of exploited and abused. The play Disgraced reminds us that harmony can be a fleeting moment.
I still think it's possible to create new harmonies and possibilities by welcoming differences into our lives. Just as musical instruments require regular tuning to make sure the sounds they produce are harmonious, so also do we need to fine-tune our financial, social, and emotional instruments as we welcome new experiences into our lives. What do you think?
---
Also published on Medium.