Dr. Bill Anthony, the highly respected, world-renowned, executive director of the Psychiatric Rehabilitation Center at Boston University, initiated classes with new students by throwing the DSM (Diagnostic and Statistical Manual of Mental Disorders) into the waste basket.
This dramatic statement was intended to communicate to people entering the mental health field that labels limit our ability to see the potential and possibilities of another human being. People with mental or physical challenges are often dismissed or discarded based on whatever diagnosis is assigned to them.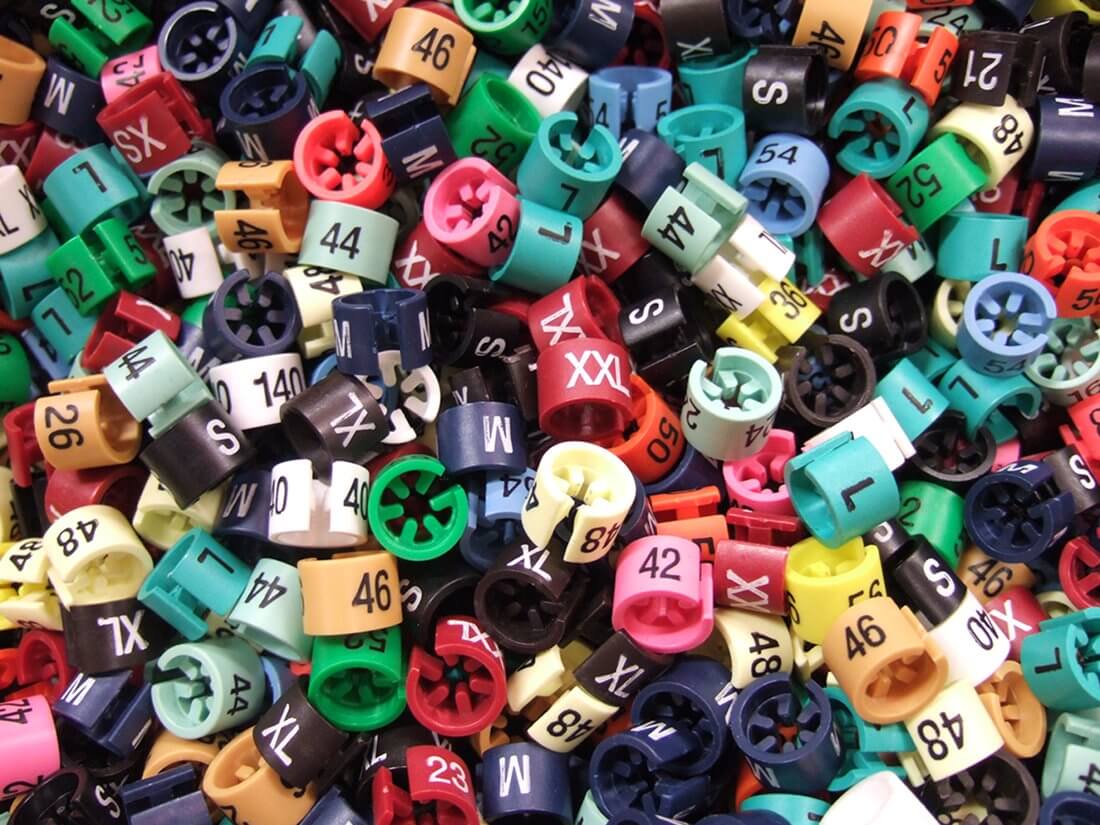 They too easily become a "case" instead of a person with challenges with whom we can connect on multiple levels and help in multiple ways.
Labels are a convenient way to place limits on what others can do, think, feel, or experience.
It seems that we are more prone to label and limit than we are to explore potential levels of development, change, and growth. This phenomenon plays out in our individual lives, in our classrooms, and on a global scale involving the most complex social, economic, and political issues. In mental health, we label people by their diagnosis. In geo-political conflicts, we label people by their religion. We assign the characteristics of individuals to the groups to which they allegedly belong, whether that is Muslim, Jewish, Christian, Hindu, or Buddhist. In education, we label people by their IQ scores or diagnostic category. In social disruptions and deliberations, we label people by their race, sexual orientation, or gender. All of these labels limit our ability to see what's possible if we were willing and able to elevate our discussions to higher levels of thinking and relating.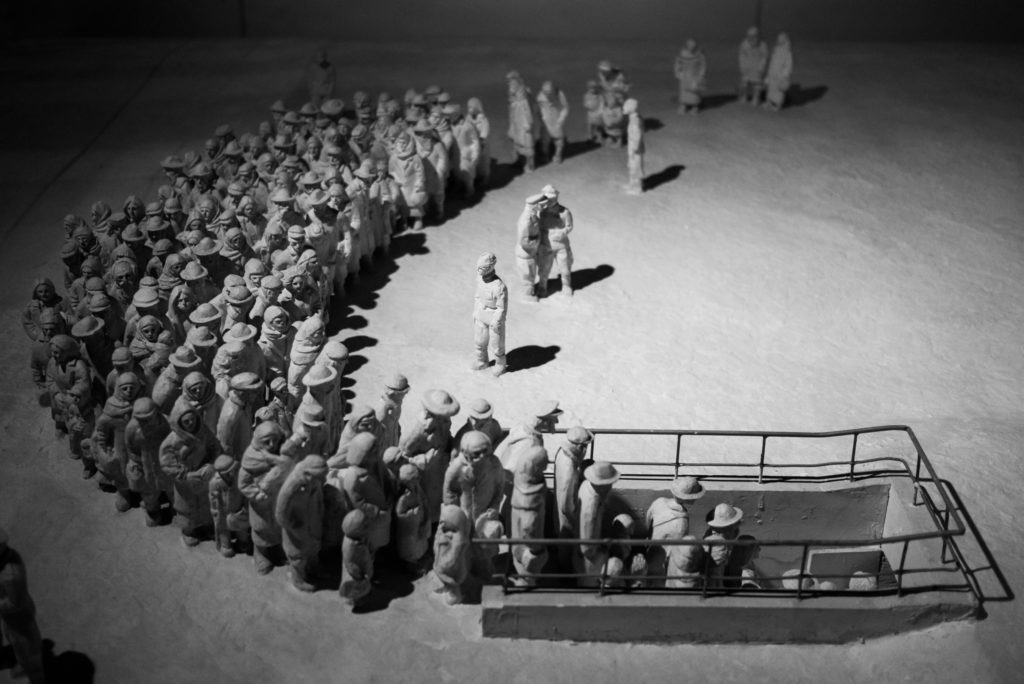 In his classrooms, Dr. Anthony didn't stop at the dramatic gesture—he always went on to encourage students to look at the possibilities of the people they were supposed to be helping and to look for links to other social agencies that could assist their growth and development. As a result of his efforts and the contributions of his staff, The Center for Psychiatric Rehab has been recognized for many years as the premier provider of mental health solutions, as the trusted advisor to clients and agencies, and as the exemplar for establishing a whole new level of service in the helping profession.
When I talk about higher levels, I am talking about the ability to frame any discussion around a range of possible interventions and outcomes.
In the 50 years I have spent working in military organizations, educational institutions, health care systems, and corporate environments, I have seen a wide range of interventions and outcomes. Some amazing interventions resulted in incredible outcomes. And many others smelled pretty ordinary. Here are a few examples of the lesser sort.
I've listened to Harvard professors talk about change. Most of their highly articulate elucidations are at the conceptual level—level 2. We can measure the level of educational discourse on this scale:
5.0: Teachable skills
4.0: Personalized objectives
3.0: Meaningful principles
2.0: Clarifying concepts
1.0: Edifying facts
It's not that facts, concepts, and principles are bad—quite the contrary. We need a strong base of knowledge on which we can build, but if concepts don't translate into principles, objectives, and skills, then real change won't happen.
I've observed leadership development programs in the leading corporations.
Most of their fancy PowerPoint presentations and aesthetically pleasing learning materials are not only merely conceptual, but they also don't adequately address the critical needs of their organizations, e.g. how to become more interdependent, how to inspire employees to choose to become optimally motivated, how to position themselves in a changing marketplace, how to align all of their capabilities behind their vision and mission, how to become trusted advisors to their customers, how to process constantly changing conditions and standards, etc. There are also scales to measure the level of discourse on organizational issues:
Levels of employee feelings (i.e. how people feel about working for a particular leader):
5.0: Inspired
4.0: Invested
3.0: Involved
2.0: Informed
1.0: Ignored
Levels of individual motivation:
5.0: Passionate
4.0: Energized
3.0: Engaged
2.0: Committed
1.0: Satisfied
Levels of team behavior:
5.0: Interdependent
4.0: Collaborative
3.0: Independent
2.0: Competitive
1.0: Dependent
Levels of customer relationships:
5.0: Trusted Advisor
4.0: Valued Added Partner
3.0: Solution Provider
2.0: Services Vendor
1.0: Product Pusher
Most organizational life takes place at level 2. In other words, in most organizations, employees feel informed, are committed to their tasks, are competitive with each other for pay raises and promotions, and sell some variety of product or service.
I've heard politicians talk about change we can believe in. Most of the pandering is based on opinion polls designed to secure a majority at elections. Wouldn't it be refreshing to hear politicians engaged in an elevated conversation about saving the planet and enhancing life on it? As a case in point, governments have been talking about world peace ever since we first experienced the horrors of war. Why is this elusive goal so difficult to achieve? Why is transformation so difficult?
We have lofty ideals, but reality keeps pulling us into the muck.
We hear all the words, but we don't see results.
Here is scale to measure the discourse on politics:
5.0: Promoting peace throughout the world
4.0: Producing programs that make a positive difference
3.0: Planning for a more equitable future
2.0: Promising and pretending that things will be better for all
1.0: Pandering to what people want to hear
So, why is it we aren't seeing the changes we keep hearing about in our classrooms, in our organizations, and in governments around the world? The reason is simple. All of the conversations are stuck at level 1 or level 2, and there is great resistance to moving up the scale. Why, you might ask again?
Because level 1 and level 2 not only require less effort, there are more material and psychic rewards at those levels.
But let's take this conversation out of the sky and onto the ground to a more personal experience. Scales can be used to explore levels of functioning at the individual level as well. It is possible to assess our own levels of functioning and to ask what might be possible with a bit more effort and what 'real' rewards might be available to us at the higher levels. Here are some scales for physical, emotional, intellectual and spiritual levels of functioning. I could develop sub-scales for each general category, but I don't want to cause scale over-dose…if I haven't done so already.
Physical level of functioning:
5.0: Very high flexibility, endurance, and cardio-respiratory efficiency
4.0: High flexibility, endurance, cardio-respiratory efficiency
3.0: Moderate flexibility, endurance, and cardio-respiratory efficiency.
2.0: Some (fair) flexibility, endurance, and cardio-respiratory efficiency.
1.0: Out of shape: inflexible, low endurance, poor cardio-respiratory efficiency
Emotional level of functioning:
5.0: Ability to personalize and operationalize goals and programs—highly responsive and initiative
4.0: Ability to personalize goals for self and others
3.0: Responsive and Initiative
2.0: Attentive (asks questions, listens, shows interest in others)
1.0: Non-attentive to everyone but self
Intellectual level of functioning:
5.0: Models Integral thinking
4.0: Encourages Inclusive thinking
3.0: Engages in Rational thinking
2.0: Locked into Mythical thinking
1.0: Babbles about Magical thinking
Spiritual level of functioning:
5.0: Unified and Conscious – it's all about 'THIS'
4.0: Vigilant – it's all about the community
3.0: Awake – its all about us
2.0: Dreaming – its all about me
1.0: Asleep – it's all about "It"
You can do your own assessment or even create your own scales. The important step is to take an honest, objective, and impartial assessment of your level of functioning in all dimensions of your life and to make the effort to move up whatever scales you adapt and adopt. And the key question to ask is,
"How do I move from labels that limit to levels that elevate?"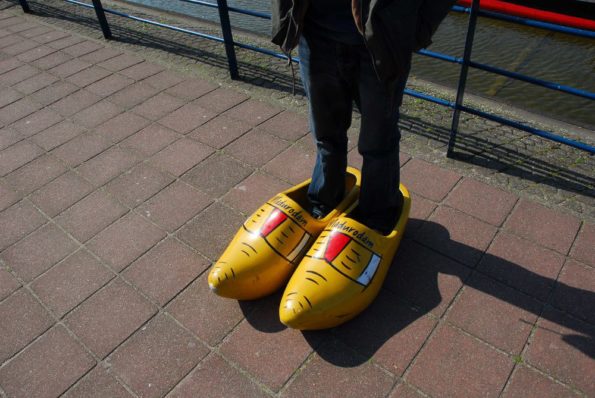 I wish I knew how to convince people to focus on levels instead of labels.
I wonder what would happen if conversations changed to how we move up the scales based on an accurate assessment of where we are, and on a realistic assessment of where we need to be. I wish I were engaged in more conversations about how we can move up the scales. They don't need to be the same scales I listed above. You can create your own scales that are meaningful to you. Just create something more aspirational than acquiring material wealth and/or stroking your ego.
I don't have a DSM manual to throw in the waste basket to get your attention. All I can do is to keep throwing my thoughts out to the universe in the hope that people find them useful.
I can't stop people from labeling and limiting, but I can suggest scales that could change the conversation.
And I can continue to stay engaged with the exceptionally talented and committed people I know who are actively initiating creative ways to help all of us move up the scales. If you are interested in who they are, ask me.
---
Also published on Medium.